August 15, 2022
O'Hara Joins Newton's Road as Executive Director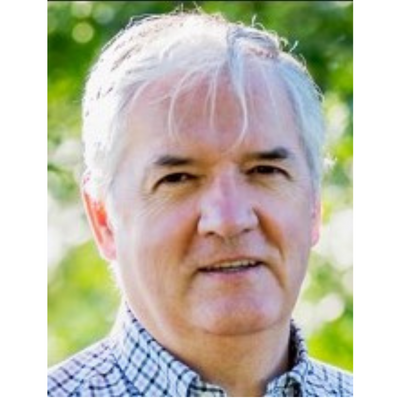 TRAVERSE CITY (August 4, 2022) – Robert O'Hara has joined the staff of Newton's Road as its next Executive Director. Newton's Road is a local nonprofit organization, devoted to STEM-related learning for all youth in Antrim, Benzie, Grand Traverse, Kalkaska and Leelanau Counties. STEM is an acronym for Science, Technology, Engineering and Math.
O'Hara has led nonprofit organizations for more than three decades, primarily with a focus on youth development. A native of South Dakota, he has worked in organizations across the Midwest. He lives in Traverse City with his wife, Sara.
The outgoing Executive Director, Barb Termaat, is shifting her focus with Newton's Road to the new part-time role of Programs Director. Scaling our award-winning Career Investigator for Northwest Michigan (www.nwmicareers.org) and adapting our STEM Kits to layer into more existing programs that already serve our youth in and out of school are two examples of how Termaat will continue to leverage her expertise in STEM education.
Through hands-on experiences and career exploration, Newton's Road empowers young people to thrive and grow. In partnership with businesses, community organizations and foundations, Newton's Road connects students, parents and educators to meaningful STEM learning and career exploration opportunities. Learn more about Newton's Road at www.newtonsroad.org.