Sponsor
Corporate sponsorships are critical to achieving our mission.
We thank the many businesses and community leaders who have committed to sponsoring our highly effective programs as we work to develop a strong STEM ecosystem that will enable our youth and entire region to thrive into the future.
We have many sponsorship opportunities available. Please contact us to find out how you can customize a Newton's Road sponsorship for your company!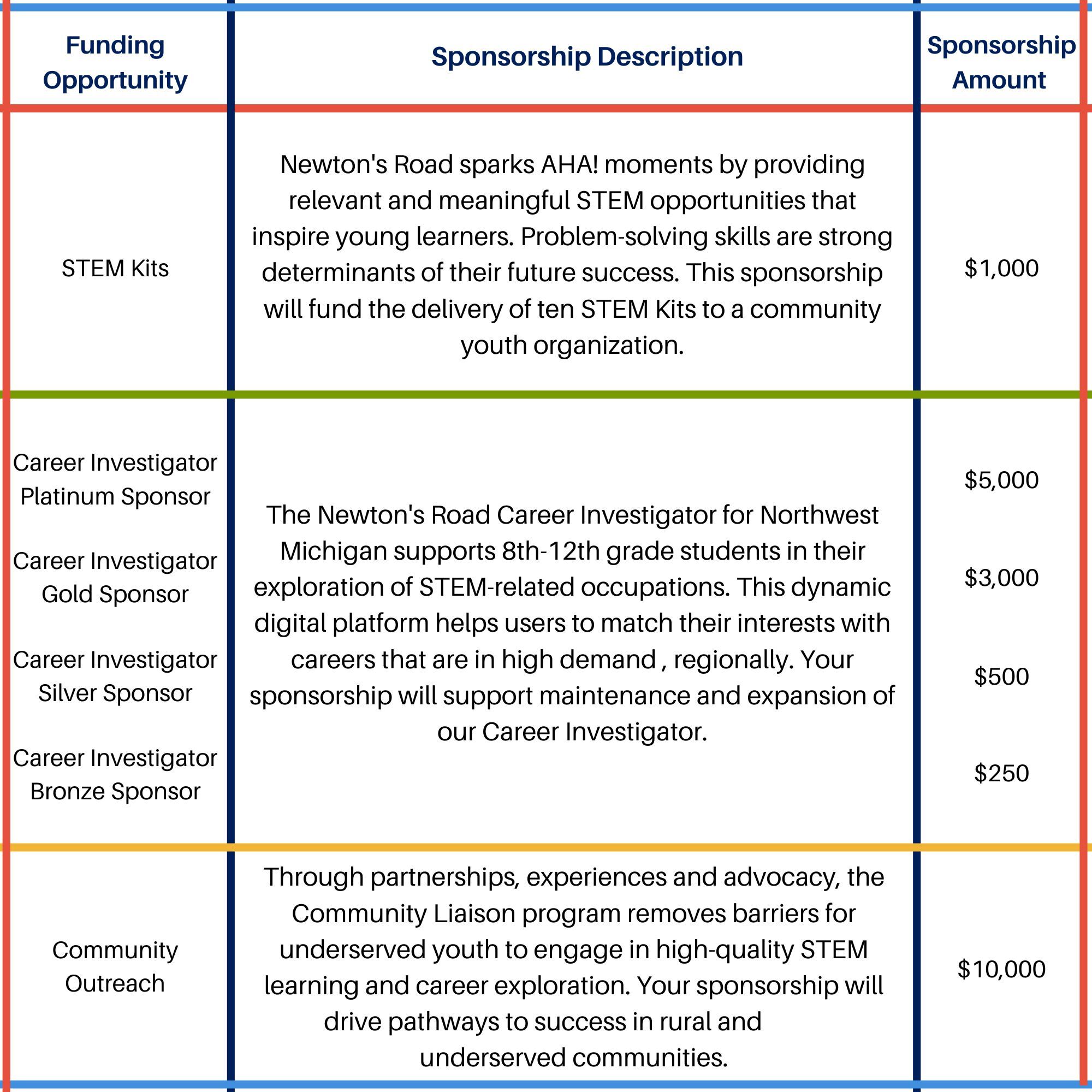 Learn More About Our Focus Areas

Please contact us if you are interested in learning more about becoming a sponsor of Newton's Road!