Explore Careers
Career Investigator
Have you checked out the Career Investigator for Northwest Michigan!?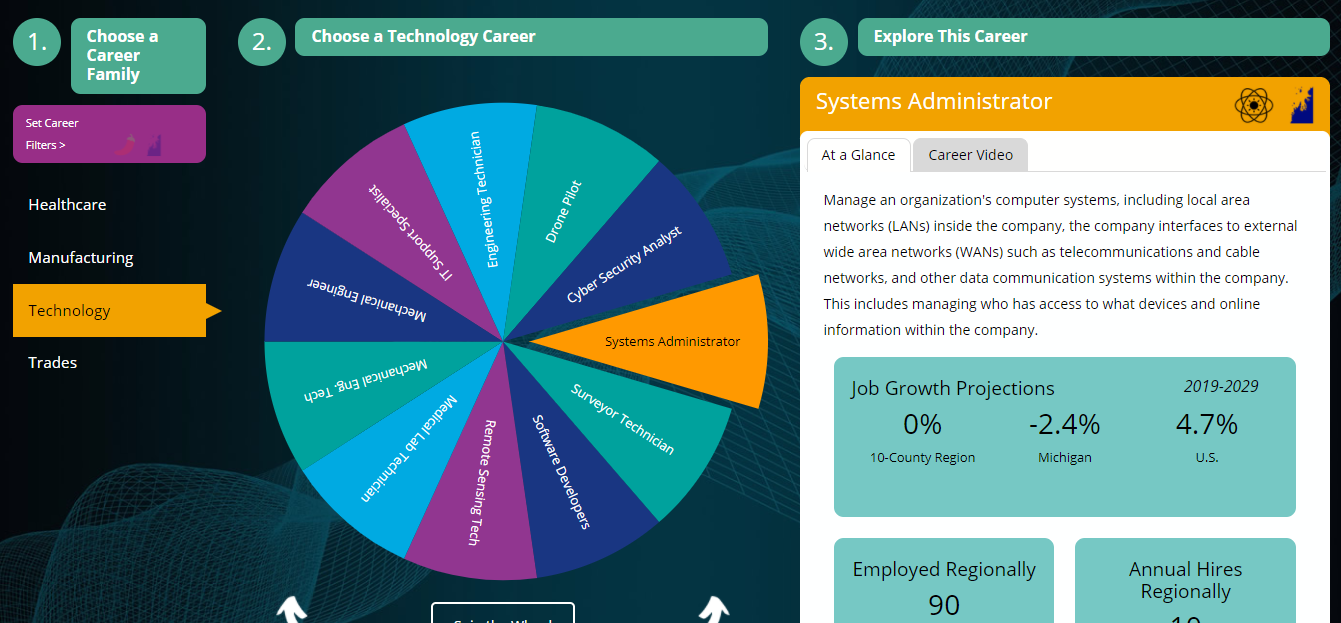 This online platform helps students explore STEM-related careers that are in high demand in our region, as well as nationally recognized local programs that result in great-paying jobs--often before students graduate.
The goal is to increase the number of regional high school graduates hired to local STEM-related Hot Jobs (jobs that are in high demand and have a path to a family-sustaining salary) across industries by creating a single hub connecting accurate, inspiring career information from regional businesses and education to students and their parents. This initial platform includes careers in Technology, Manufacturing and Healthcare, with Trades and Aviation careers in the process of being added.
March 2021 Cyber Learn-a-thon with Newton's Road
Participate in the 2021 Northwest Michigan Student Cyber Learn-a-thon with Newton's Road & 20 Fathoms (tccyber) and learn how to protect personal data and privacy online & in social media.
The Cyber Learn-A-Thon begins February 26, 2021 and runs through March 26, 2021. Become part of the next generation cyber-literate workforce and register here!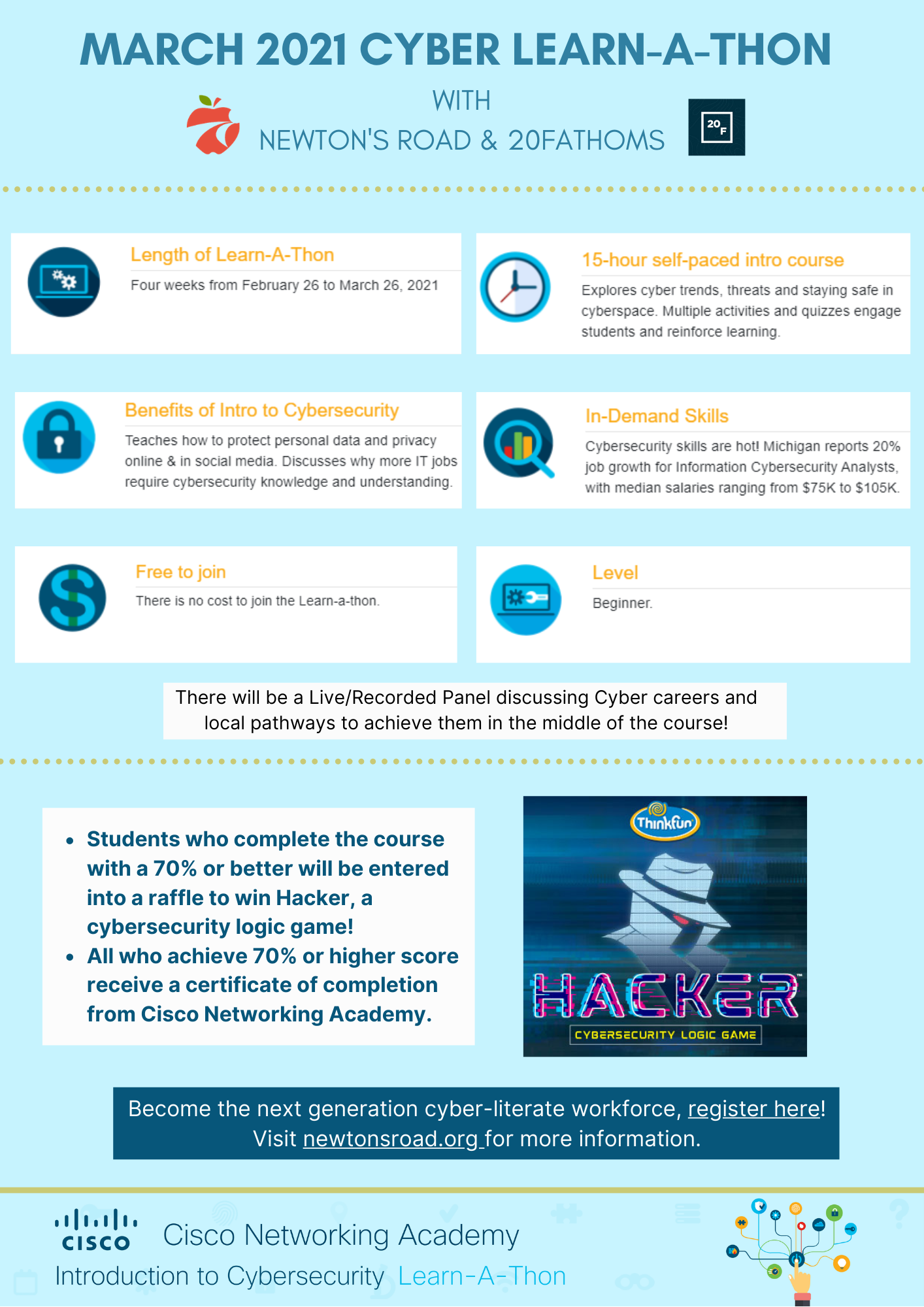 STEM Careers with Newton's Road
Looking for a-day-in-the-life for a STEM career? View our recorded LIVE episodes with Northwest Michigan employers and education/training providers to learn about exciting STEM-related careers in our region and a pathway to achieve them. The careers range from Astronaut to Respiratory Therapist to Carpenter!
See all of the episodes on our YouTube page
Newton's Road Career Exploring Club 1915
(this is currently on hold due to COVID-19)
The Newton's Road Career Exploring Club - Post 1915 is for middle and high school students who live in and around Grand Traverse. The club meets at least once a month during the school year at various businesses and post secondary educational organizations to learn about career opportunities in high demand STEM fields. Each career exploring event includes a hands on activity related to the career fields being introduced. This club is sponsored by Newton's Road through the BSA Exploring program and run by the students and their adult leaders.
PLEASE NOTE: If you are interested in starting a STEM Career Exploring Club anywhere in Antrim, Benzie, Kalkaska, Grand Traverse or Leelanau counties please email contactus@newtonsroad.org for support and guidance