Community Liaison Initiative
Newton's Road advocates for STEM learning and educates community members on the importance of critical thinking skills and broadening the pathways to STEM careers.
We reach underserved populations in our region, emphasizing all children need the opportunity for success and a healthy livelihood. We believe that success can be fueled by STEM-based skills.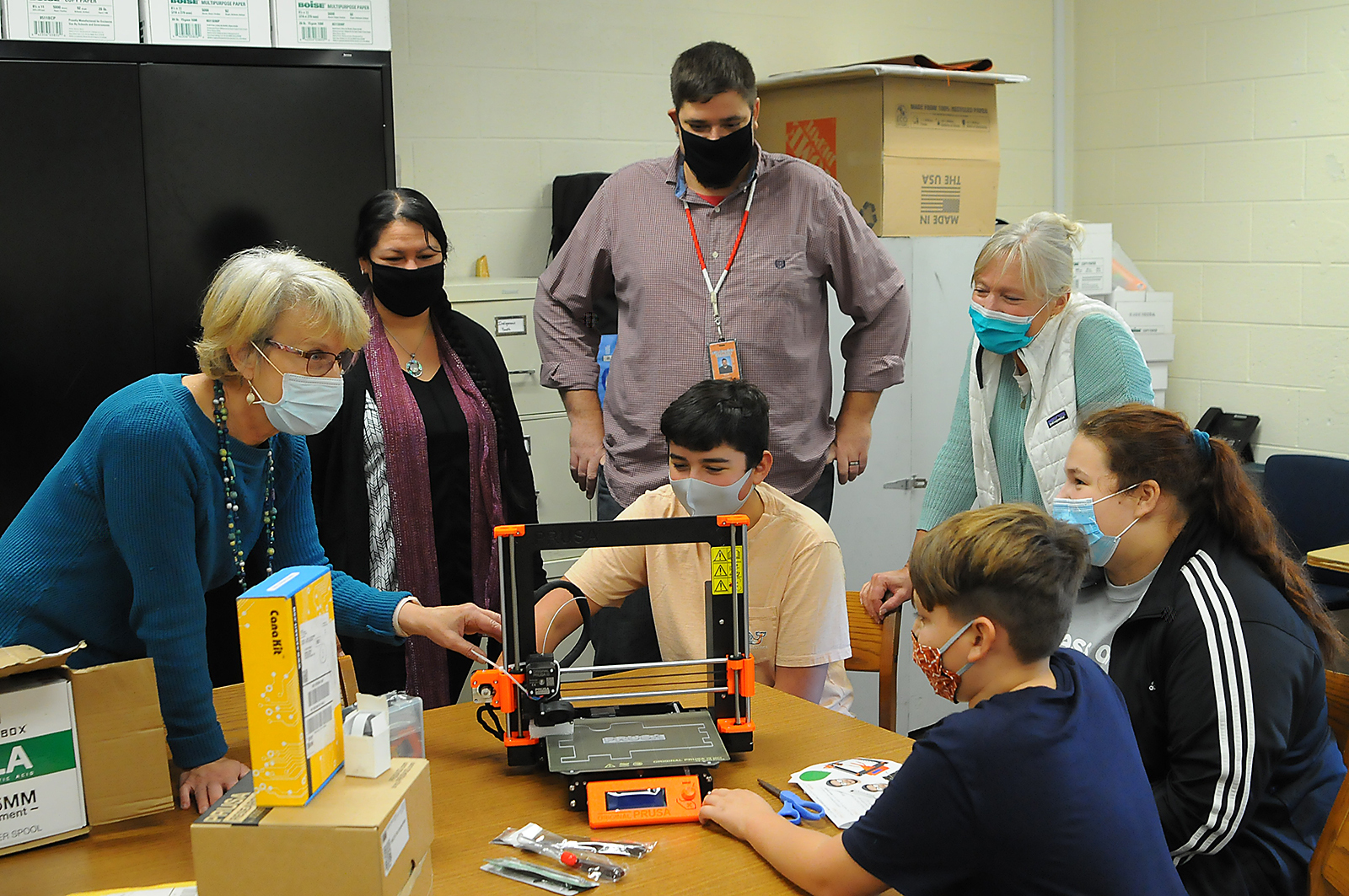 Our Community Liaison Initiative will reach approximately 20 communities in our 5-county Northwest Michigan region--roughly aligned to the 20 library districts. In this way we can more intentionally establish the above goals by meeting families and youth where they are and working with families and leaders to identify needs and ways to meet them.
In our experience, bringing STEM Kits to the local library acts as a catalyst to expand STEM engagement within the community. The next step is to identify a community member interested in being a liaison between the community and the Newton's Road team, and then to help guide and be a resource to them over time.
We came into this approach organically in Elk Rapids after placing STEM Kits in the library, which led to local grants supporting the development of a 3D printer center of expertise in the Native American support program in the schools as shown in the photo above.
We want to thank the women of Impact100 TC who awarded us a very generous grant to establish this initiative. Watch this area of our website as it will grow over the coming year to reflect the progress of this endeavor across our region!
The map below depicts our five county region, with the circles representing the 20 libraries that will have STEM kits available to lend by the end of 2021. The stars show where we have identified an individual who has stepped up and committed to being a community liaison.