Connect with Students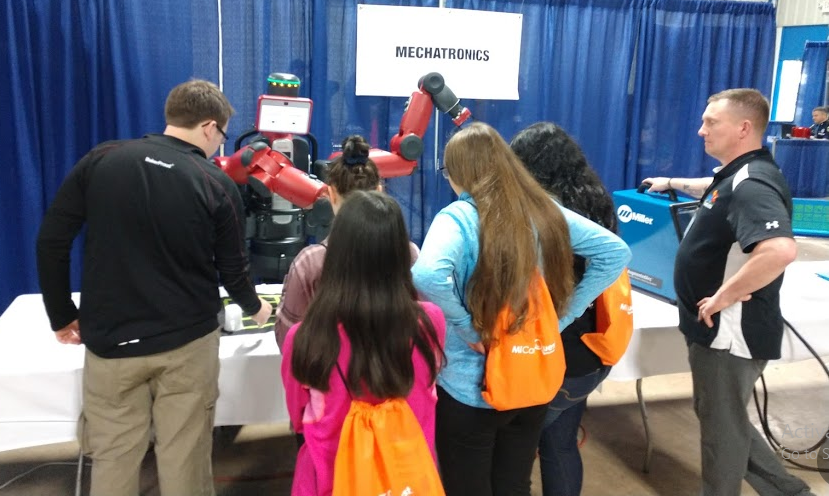 Businesses play a key role in inspiring and preparing students to go into STEM careers. The businesses that value and understand their critical role are the engine behind a thriving workforce and sustainable community.

Businesses can connect with students in different ways as they mature. Classroom visits and virtual or in-person field trips for younger students, participating in community career exploration events and leading or supporting Career Exploring Clubs for middle school students, and providing work-based experiences for high school students. Interested? Sign up as a community expert volunteer!
Volunteer sign up

Newton's Road is partnering with community organizations to create a comprehensive and streamlined approach for connecting students and businesses. For example, how can we provide a regional mechanism for video-based career exploration that would a) reduce travel costs and time limitations for students, districts, and businesses, b) provide remote access to restricted work areas, and c) significantly expand the number of career exploration opportunities. The MiSTEM Network is also working diligently to integrate business and community. Please let us know if you would like to join this effort by Contacting Us.
MiCareerQuest Northwest 2020
MiCareerQuest Northwest 2020 will be held on May 13th, 2020 at the Grand Traverse County Civic Center. This is a hands-on career and college readiness event. 2000 9th grade students participated last year and were able to interact with 60 employers throughout the region. Proceed to the link below and learn how your business can get involved in this tremendous event.
MiCareerQuest Northwest Home Page